OUR PHILOSOPHY
---
Meet our team
We believe in collaboration, cooperation, and partnerships as a key competitive success factor to face complexity, both for our clients and ourselves. We strive to redefine consulting to make it better for clients and for our consultants. By analysing every project we set up a team of experienced partners as well as the right value chain business  partners to tackle it.  
We target: 
the right seniority and expertise to satisfy customers needs; 
the freedom to purely focus on customers' needs, to be involved and ready for  the required execution, for our consultants.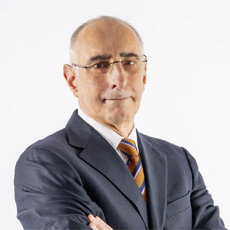 Enrico Appiani
Partner
Biological Science – University of Milan - IT; ADP – London Business School UK
Medical Devices and Diagnostics EMEA Executive for Multinational companies; Country Manager of European branches and Business Units, all at Chiron Blood Testing, Novartis Dx, NPBI Srl (Fresenius).
General Management; Strategic Marketing, Business Development; IVD, Medical Device; Diagnostics and Biotech International Products Management.
Contributed both to the international business development and management for new products launch and the penetration of new markets with diversified functional responsibilities.
Gabriele Brusa
Partner
Business Administration – Bologna University - IT; ADP -London Business School UK
12 years as CEO, Chairman of various Board of Directors, 2 as COO, 11 years as VP-CFO, all at international and national Large Companies as well as SMEs (i.e.: Chiron Vaccines, Pierrel Farnaceutici -up to the IPO-, Officine Orto Rizzoli, Technogym USA) targeting innovation as a critical success factor in dynamic and competitive industries; Chairman and managing director of a Start-Up Incubator.
Investor in innovative companies, founder and Board Member of an IT-company listed in the STAR segment in Italy, entrepreneur, board member. Expert in Strategy and Operational Execution; M&A and Turnaround.
Eugene Durenard
Associate Partner
PhD in Mathematics from Harvard University - USA; DEA (MSc) in Mathematics from Ecole Normale Supérieure in Paris
CEO of Hyperbolic Holdings GmbH in Lugano, a direct investment and business development holding company focused on Life Sciences innovation worldwide.
Co-founder of several start-up companies and executive and/or advisory board member in various companies in the Biotech and Medtech sectors.
Co-founded Orion Investment Management in Bermuda, an asset manager for family offices, trusts and captive insurers, and successfully sold it to a private bank.
Has 25 years of investment and business creation experience, with past positions including Salomon Brothers and Credit Suisse.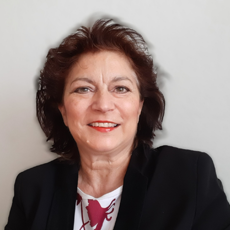 Wilma Lukas
Associate Partner
Ph.D. in Biological Sciences with honors – University of Geneva, CH; MBA Lausanne, CH
Senior executive with extensive R&D experience as well as in Business Development.
Over 25 years of experience in the pharmaceutical sector (Debiopharm Group, Merck-Serono, GSK).
Member of several organizations accelerating start-up development (W Life Sciences, Innosuisse, Univ. Lausanne, Swiss National Science Foundation).
Considered one of the best professionals from the Life Sciences and business community in Switzerland.
Drug discovery, R&D, Pre-Clinical assessment, In & out licensing.
Pharma-Bio business development, Business Strategy & Planning, Business Mentoring.
Daniele Romani
Associate Partner
Executive MBA – Bologna Business School
Entrepreneur with over 15 years experience in Information Technology & Digital Transformation and over 8 years in Industry 4.0 & Consulting Services.
10 years as CEO of a mid-sized System Integrator and MSP company, 7 years as CEO of a boutique company in IIoT processes and solutions for manufacturing, food & beverage, cosmetic and herbal medicinal industries.
Expert in software product and services portfolio management, service design, business development, digital transformation and change management.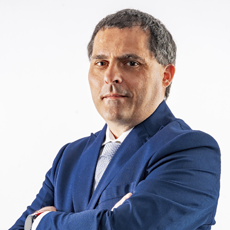 Andrea Saccani
Associate Partner
Biological Science/Molecular Biology followed by a Master in Nutritional Biology -University of Milan -IT.
R&D Manager, Business Development Manager, Chief Strategy Officer (Euroclone Spa, Health Italia Spa, ABR Research Srl).
Entrepreneur, Frequent speaker at Nutritional and Nutraceutical symposiums and events.
Large Multicenter team's coordinator, IT, social media and Digital Automation and integration.
Roberto Vano
Associate Partner
Biological Science, specialization in Experimental Oncology- University of Padua - IT
Business Development manager, Sales and Marketing executive at national and international companies, specialized in Medical Devices and Diagnostics (Euroclone Spa, Cepheid Srl).
In-depth knowledge in R&D and Clinical Research.
Strategic consultant for Family Offices focusing on Life Sciences.
Tutor and start-up consultant for Biotech projects at Area Science Park Incubator in Trieste – IT.
---
Be ready
---
Contact BBA
bespoke biotech advisory