Discover what Bespoke Biotech Advisory can do for your business
Yes, we provide expert advice on Market and Managerial Trends as well as successful applications, we provide Expertise by seniority as well as Insight, but we double down on Execution.
Strategy
(Setting and Execution)
Business Development
(Partnerships, Licensings, Leads, Sales Channels)
Digital Transformation and Integration
(Study, Plan, Do)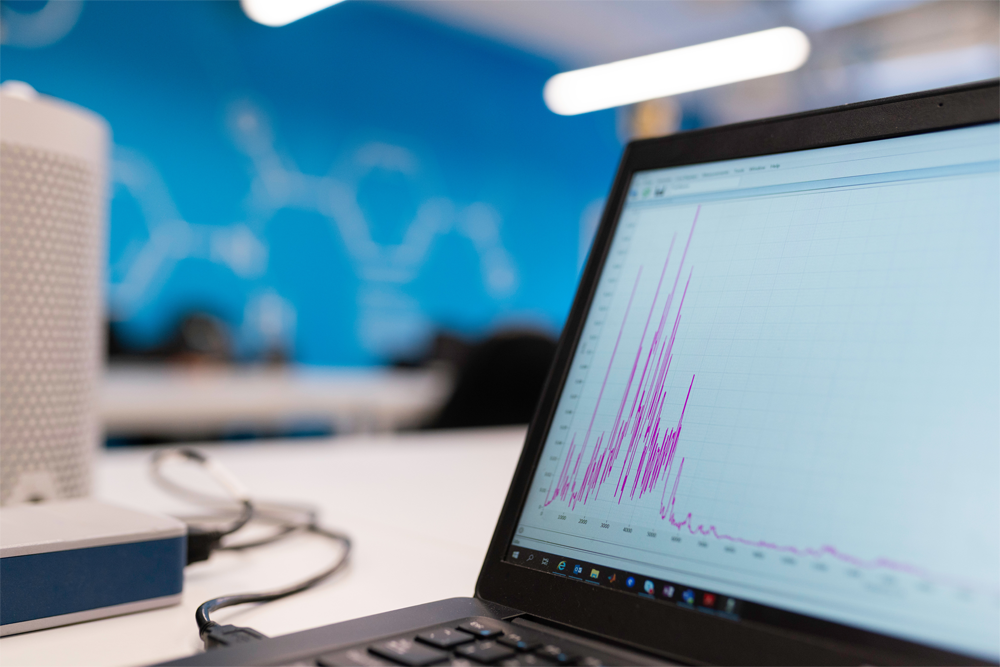 Bespoke Biotech Advisory & Digital Transformation
We develop digital innovation through a network of partners, how?
Promoting a digitization process
That enables companies to offer more valuable services to their customers and have more efficient processes
By integrating the digital asset
Among the levers available to companies to achieve their maintenance and development objectives
Ensuring sustainability
And respecting the level of corporate readiness, correctly managing all phases of the change
Discover what Bespoke Biotech Advisory can do for your business, the Digital way. Yes, we also provide expert advice on Digital Transformation, Industry 4.0, IIoT and Smart Products.
Business Process Re-Engineering
involves the radical redesign of core business processes to achieve dramatic improvements in productivity, cycle times and quality.
System Integration
is the process of bringing together the component sub-systems into one system and ensuring that the subsystems function together as a system

Data-Driven Strategy
makes it easier to be objective about decisions. The results of your data analysis can tell you whether it would be wise to follow a particular course of action.

Document Management
gives customers full control over the content, a smooth process flow and compliance with the regulations

Quality Management
is a set of customer- and market-oriented practices, techniques and methods for improving the products and services provided by an organization.
Hyperautomation
refers to an approach in which organizations rapidly identify and automate as many business processes as possible

Industry 4.0 & IIoT
emphasize smart technologies, data, automation, interconnectivity, artificial intelligence, and numerous other technologies and capabilities.

Service Model
provide the predefined analysis and design-level structures to enable more consistency and reuse in the creation of services.
We are committed to generating measurable value, in Life Science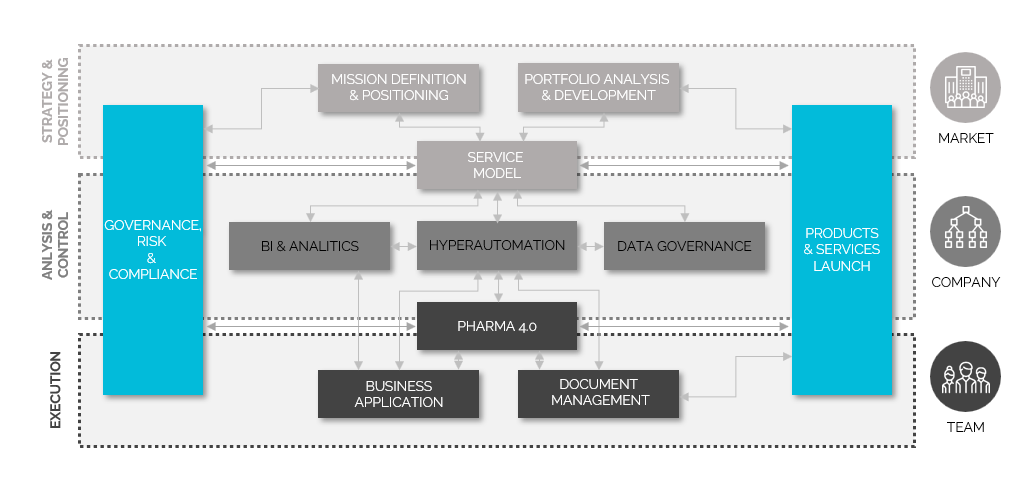 Try our method
BE READY AND CONTACT OUR CONSULTANTS.